BMW Romania a reusit sa proiecteze scurtmetrajul The Escape, un episod omagiu al seriei de scurt metraje BMW Films "The Hire" lansata acum 15 ani, in premiera europeana, in cadrul festivalului Les Film de Cannes a Bucarest, Romania luand, astfel, fata unor piete cu mult mai multa greutate.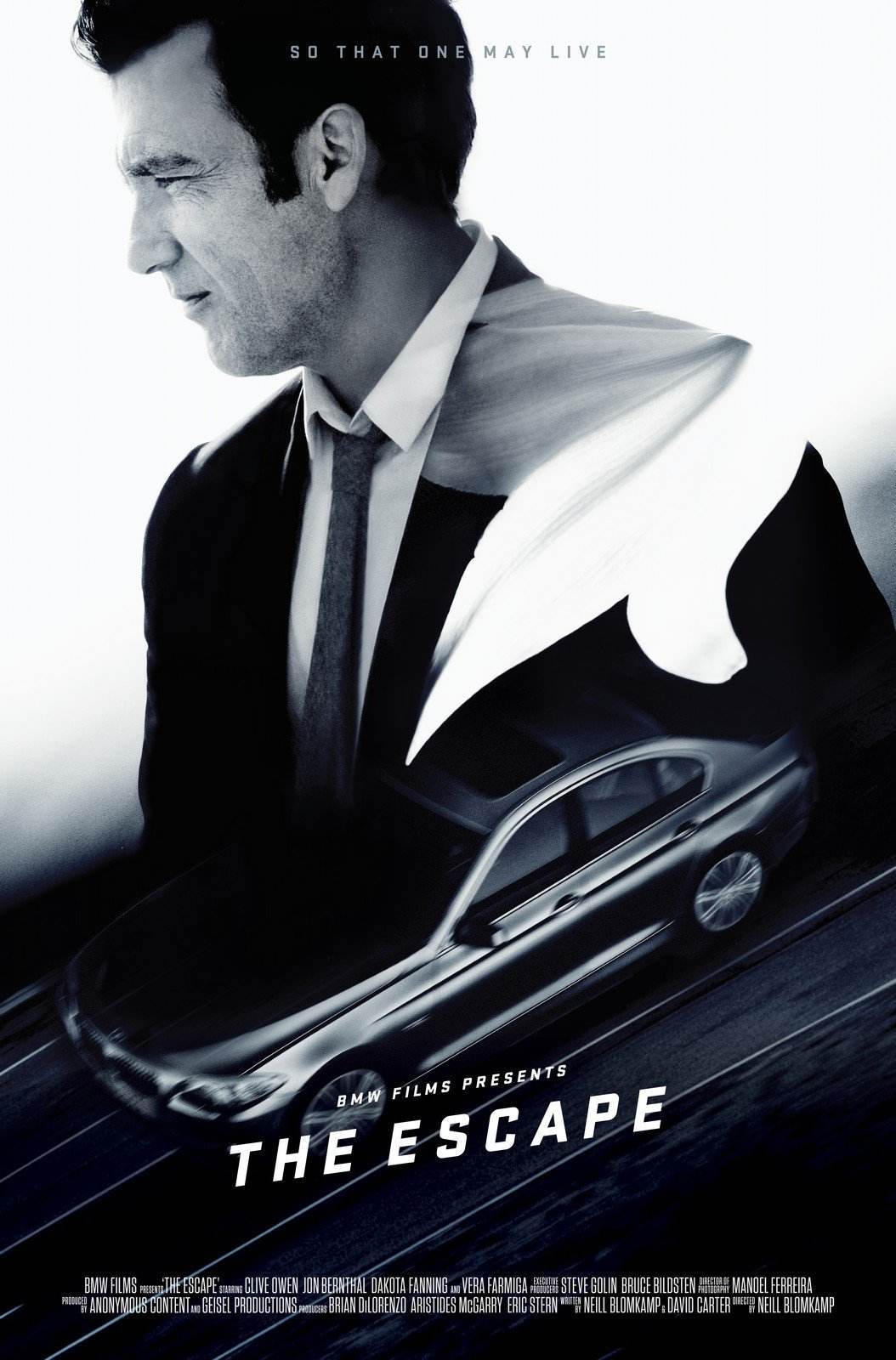 Regizat de un nume nominalizat la Academy Award, Neill Blomkamp ("District 9", "Elysium"), scurtmetrajul plin de actiune ii are in prim-plan pe starul seriei originale BMW Films, actorul  de Oscar Clive Owen ("Closer", "Children of Men"), care si-a reluat rolul The Driver, pe Dakota Fanning ("War of the Worlds", "I am Sam"), pe Jon Bernthal ("The Punisher", "Daredevil") si pe o alta actrita nominalizata la Oscar Vera Farmiga ("The Departed", "Up in the Air").
Noul BMW Seria 5 Sedan este si el vedeta. In film, Owen conduce la limita un BMW 540i pentru a-si duce la bun sfarsit misiunea. Noul model a fost anuntat cu numai 10 zile inainte si urmeaza sa aiba debutul pe pietele din intreaga lume in luna martie a anului viitor. Noul model promite sa devina referinta segmentului in ceea ce priveste experienta de condus, iar "The Escape" vine cu o prezentare foarte emotionala a acestei idei.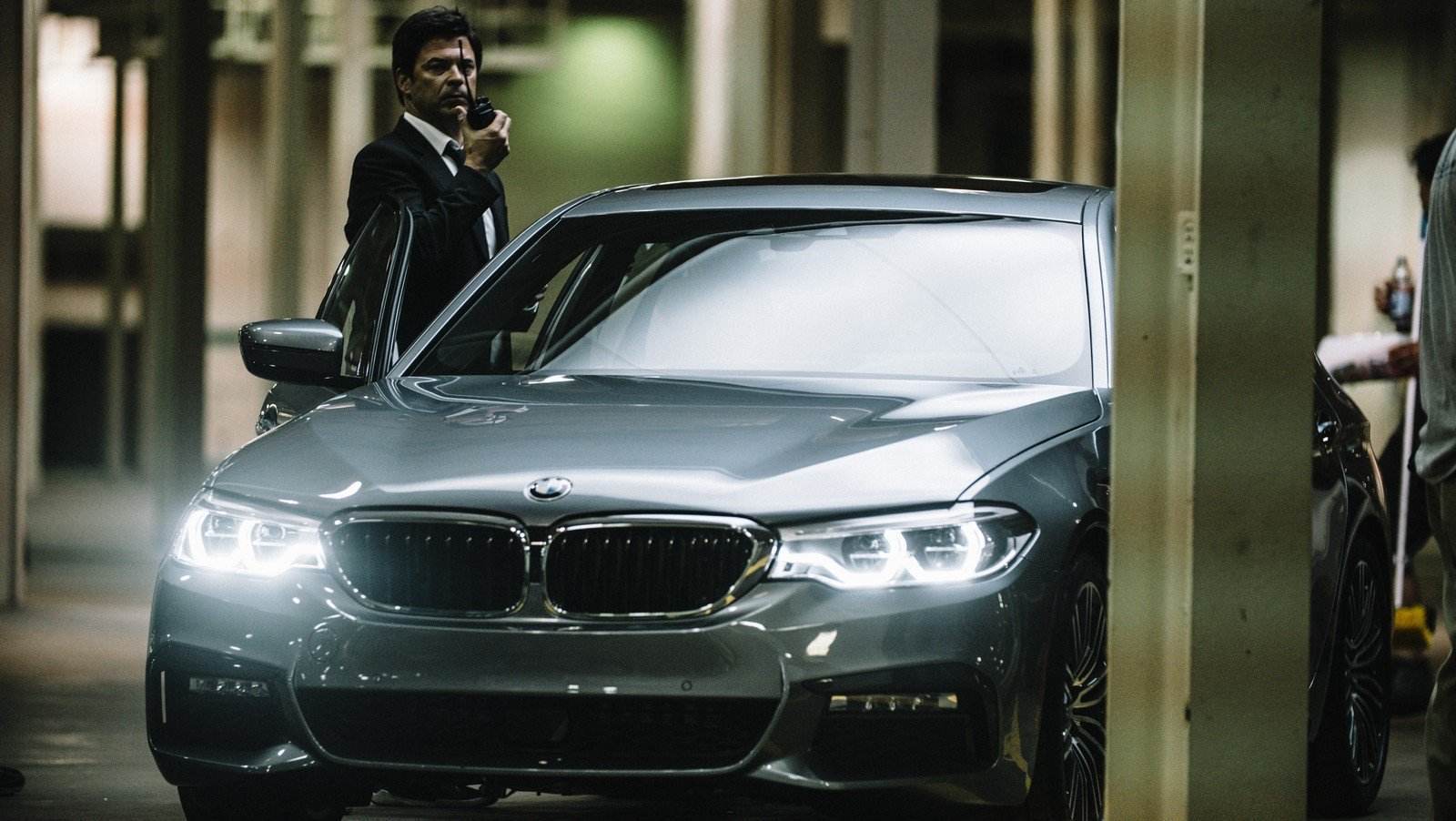 BMW Films are o legatura speciala cu Festivalul de Film de la Cannes, unde a avut proiectii speciale in 2001 si 2003, astfel ca evenimentul de la Bucuresti a venit ca o continuare a acestei colaborari. Dupa evenimente speciale din Statele Unite si Canada, proiectia din Romania a fost singurul eveniment european dedicat noului proiect BMW Films.
Seria de scurt metraje BMW Films "The Hire" este cu adevarat un fenomen pop-culture. Dincolo de premii, de prezentari in festivaluri sau muzee, este prima serie de gen care a devenit virala pe internet si acum este un model pentru multi, inclusiv alti producatori auto de prestigiu.
"The Hire" – opt scurtmetraje BMW originale
Prin "The Escape", Blomkamp se alatura unei liste prestigioase de regizori ai productiilor BMW Films originale, de la castigatorii Academy Award, Alejandro G. Iñárritu si Ang Lee, si continuand cu Joe Carnahan, Wong Kar-wai, Guy Ritchie, John Woo si regretatii John Frankenheimer si Tony Scott. De asemenea, "The Hire" a avut si o lista de celebritati in ceea ce priveste actorii: Gary Oldman, Stellan Skarsgård, Forest Whitaker, Mickey Rourke, James Brown, Don Cheadle, Madonna, Adriana Lima, Danny Trejo, Kathryn Morris, Marilyn Manson, Ray Liotta, Robert Patrick si Dennis Haysbert.
"The Hire" a fost lansat exclusiv online pe BMWFilms.com si a strans peste 100 de milioane de vizualizari inainte de aparitia internetului de mare viteza si lansarea YouTube. Seria a inspirat Festivalul International de Publicitate de la Cannes, care in 2003 a creat Titanium Lion pentru a onora ideile creative care duc intr-o noua directie pentru industrie si redefinesc peisajul creativ. Pe langa faptul ca a cucerit primul Titanium Lion, filmul a cucerit premiul cel mare in aproape orice competitie de creatie. In 2011, seriile au fost desemnate "The Best of the Digital Decade" de catre The One Show, dupa ce in 2009 au fost primite in Clios Hall of Fame. In 2003, seriile "The Hire" au fost introduse in colectia permanenta a Muzeului de Arta Moderna New York (MOMA).